Custom Fab Solutions vice president Larry Vortherms discusses electropolishing, how COVID is impacting parts cleaning and his advice for weathering the pandemic.
Larry Vortherms: Custom Fab Solutions (CFS) was founded in August 2001, specializing in plastic and metal fabrication, along with providing electropolishing and passivation services for the semiconductor industry. Over the next 18 years, CFS grew to include engineering design and providing capital equipment, and expanded industries served to include food/beverage and medical device. The company is also vertically integrated now — offering end-to-end services from design to contract manufacturing as well as a Class 6 (1000) clean room for packaging and assembly. In 2019, CFS was purchased by Apollo Technology Group, combining over 45 years of rich experience in equipment fabrication, strong engineering expertise and technology to create innovative solutions for customers.
CFS's expansion into additional markets, including medical devices, is fairly recent. Tell us about what you've learned working with medical suppliers during the pandemic.
LV: In today's era, the speed of execution is always important for our customers. For the medical device community, we have partnered with customers to provide parts for ventilators — a matter of life and death during a global health pandemic. This urgency is felt daily by our internal teams to be providing goods and services that are so highly valued during this critical time.
What ways have you seen COVID impact parts cleaning processes and expectations overall?
LV: Like all companies, COVID-19 has impacted all aspects of our business operations from employees and customers to vendors, financial lenders and, most notably, our internal operating process and procedures. Our parts cleaning operations (electropolishing and passivation) were not immune from this unseen enemy either. We thoroughly looked at our internal processes for parts cleaning operations and made changes. These adjustments ensured that, once the parts were processed, all were kept protected from this airborne virus.
What do finishers need to know about electropolishing in the era of COVID?
LV: Some of the benefits of the electropolishing process are that it removes surface defects and results in ultra-clean surfaces with microscopic smoothness.
However, these benefits focus on fighting against bacteria growth by eliminating pits and crevices, whereas COVID-19 is an airborne virus, allowing it to survive on stainless steel components up to 48 hours. We had to ensure proper PPE (masks/respirators and gloves) were worn throughout the whole process, not only during the processing aspect, to confirm the cleanliness of the part back to the customer. This step included both our quality and packaging departments.
What aspects of electropolishing are especially beneficial during this pandemic?
LV: A critical aspect to remember during the COVID-19 period is that, even though electropolishing provides for a "clean, smooth" cosmetically-looking finished part, it does not mean it is COVID-19 free, as this airborne virus can still be present on the component if it was transferred there through human handling. It is more critical to ensure that the individuals handling the components are COVID-19 free and wear proper PPE as well as ensure proper packaging techniques.
While electropolishing does not typically target airborne viruses like COVID-19, it does raise awareness about the potential for microscopic contamination and the role surface preparation plays in minimizing these concerns.
In your opinion, how can supply chains and finishing processes adapt to best meet urgent demands?
LV: Electropolishing involves a fair amount of material flow, communication, and documentation. Focusing on how to optimize these three areas from an internal perspective as well as externally with suppliers and customers assists in shortening lead times as well as provides the ability to meet more urgent demands.
What do you see on the horizon for CFS in the next 6 months as the world reacts and adapts to COVID-19?
LV: As we look ahead and learn more about this virus, we will continue to encounter change and be flexible in our processes. A potential recession may become a near-term reality, due to the closure of so many businesses and high unemployment. However, CFS needs to be flexible and innovative, and look at ways to turn this unfortunate situation into a positive opportunity. We are doing this by looking at new industries that have been impacted by this virus, and seeing how we can possibly take our capabilities and make an impact, such as the dental industry and others that need protection from airborne containments.
COVID-19 brought the realization that there are processes and procedures that need to be revisited to help ensure optimal efficiency while not comprising product quality and employee safety. Shorter lead times and lower costs are a constant area of focus, and COVID-19 helped shine a light on various areas to alter in our business operations.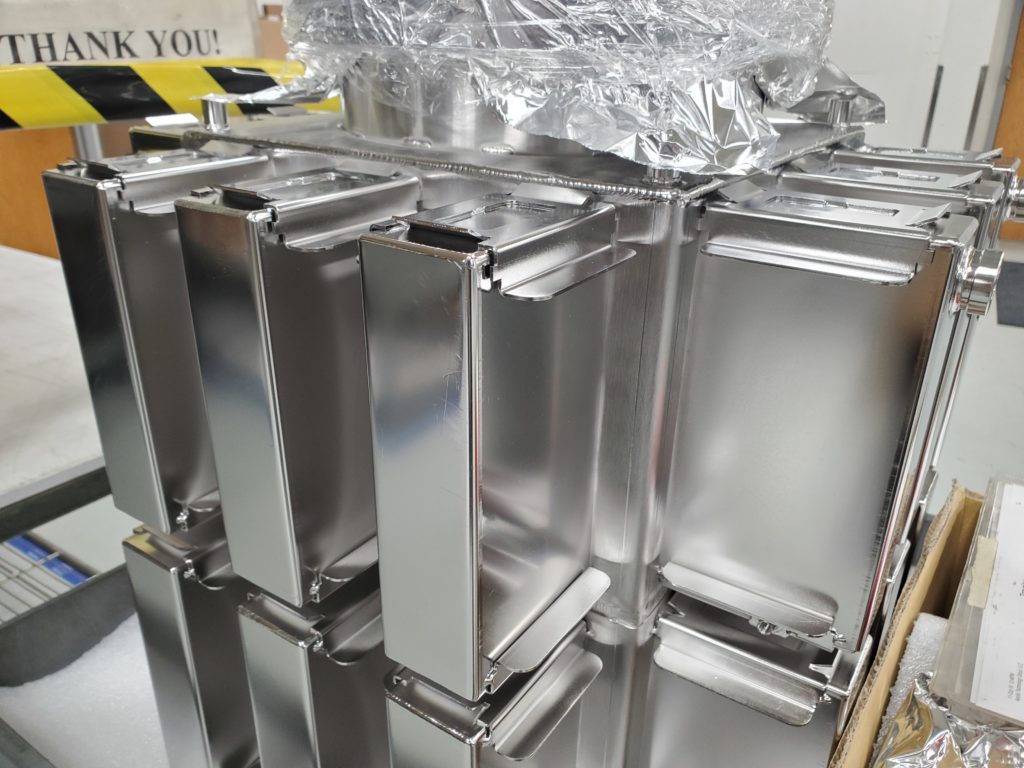 Media Contact: Jessica Eull
Phone: 612.508.1507
jessica@measureupmarketing.com